---
---
The Prairie Roots Dental Studio team is passionate about helping people and they love working together. They truly look out for each other and for our patients. Bringing together their experience, dedication, professionalism, and warmth, they help patients feel at ease in our office!
---
Breanna - Registered Dental Assistant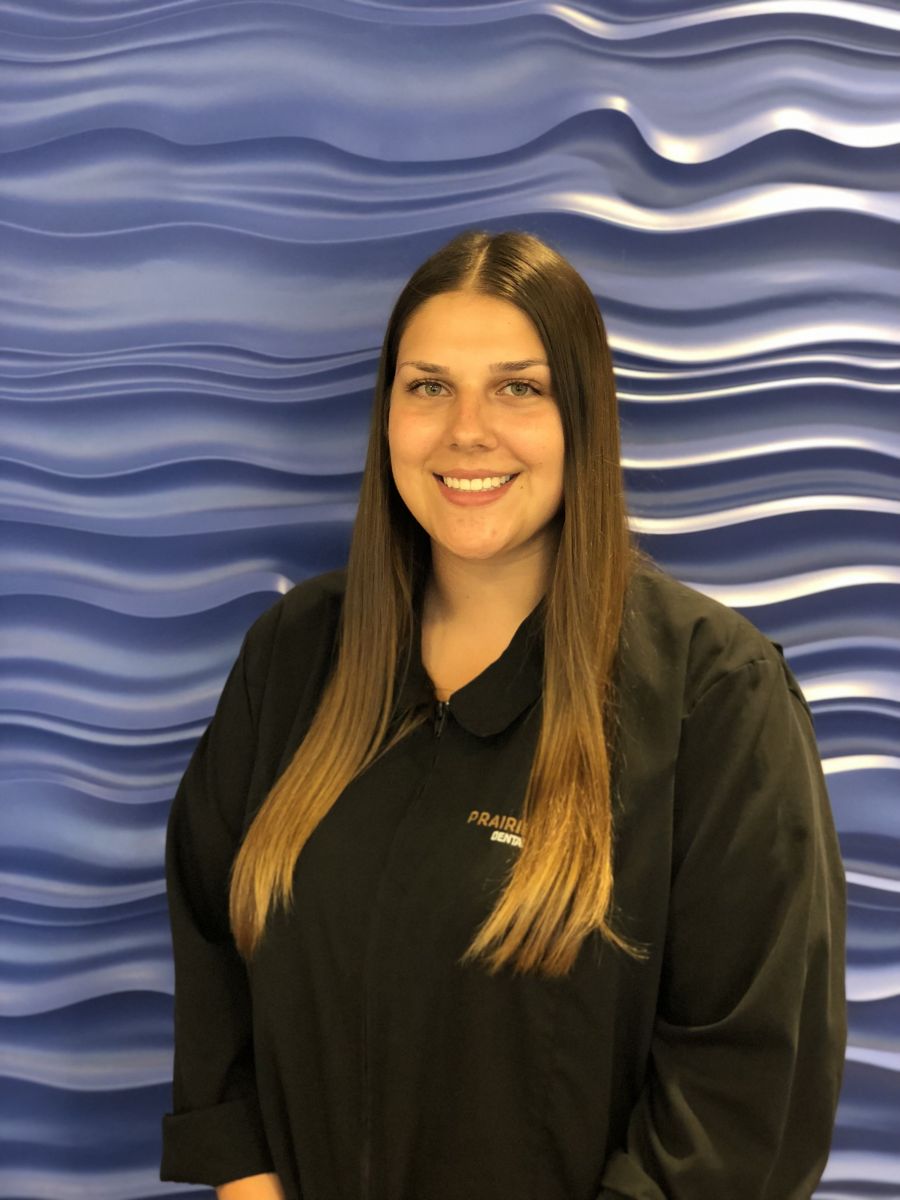 ---
Brooklyn
Registered Dental Hygienist
I enjoy improving patients' oral and overall health, and seeing them smile when leaving my chair!
Brooklyn started working as a Registered Dental Assistant in 2014, became a Registered Dental Hygienist in 2016, and joined us in 2019. She provides a range of dental hygiene services, including cleanings, polishing, fluoride application, and exposing radiographs. A lot of her time with a patient is focused on nutritional guidance and oral hygiene instruction, so people understand why it is important to maintain their healthy smiles.
In her spare time, Brooklyn enjoys practicing yoga, weightlifting, playing volleyball, hiking, and being a plant mom.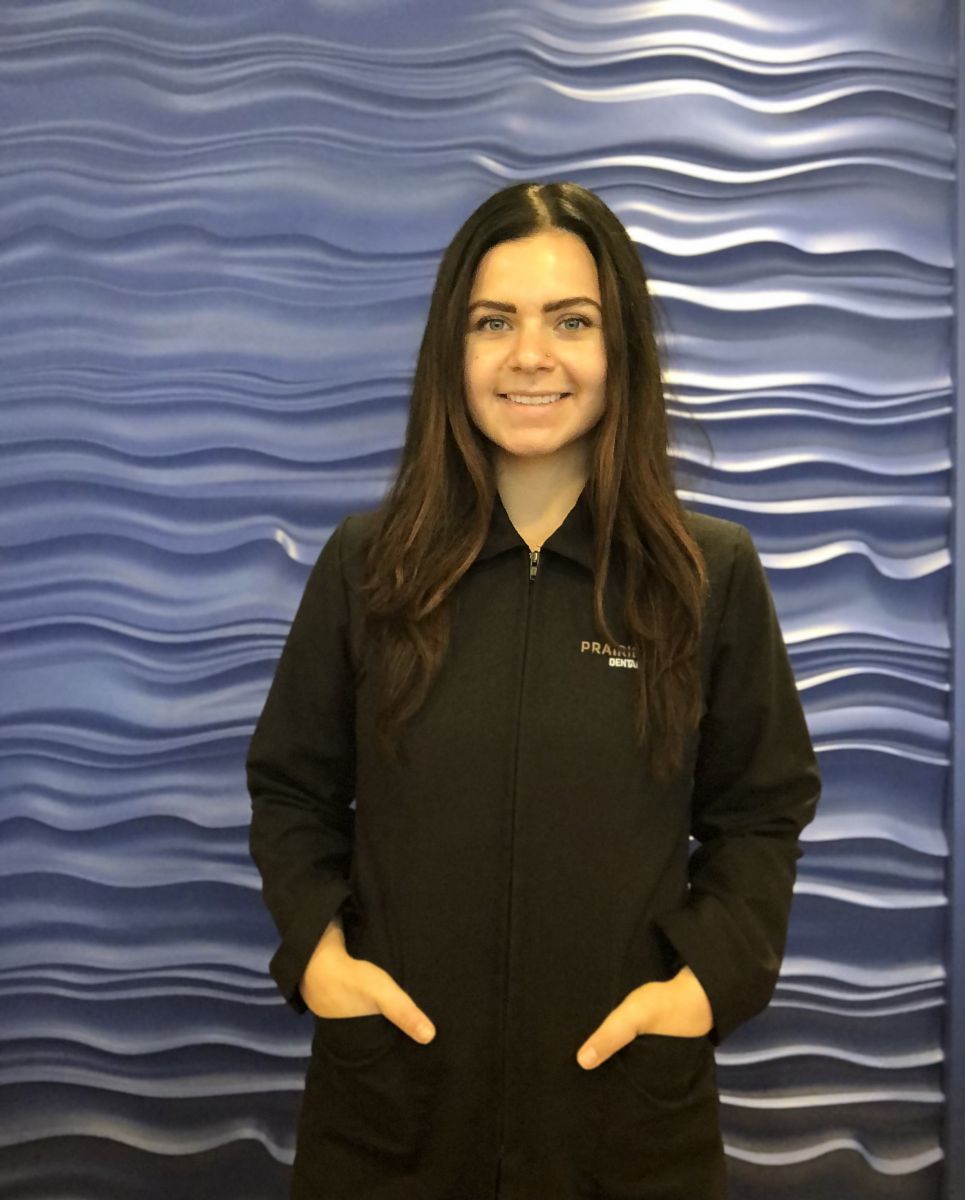 ---
Carynne
Registered Dental Hygienist
People are my favorite part of my career, both patients and my coworkers. We are devoted to helping people enjoy lifetimes of healthy smiles!
Carynne started her career as a Registered Dental Assistant in 2002. Fourteen years ago she received her diploma as a Registered Dental Hygienist and joined our team in 2016. As a hygienist, Carynne provides thorough, gentle dental cleanings and personalized oral and overall health education. Seeing a clean, healthy smile at a recall visit makes her smile.
Born and raised in Prince Albert, Carynne has lived in either Regina or Saskatoon since graduating high school. She currently resides in Martensville with her two girls, Alyx and Emily. The family likes to hike, bike, fish, swim, play all kinds of sports, and adventure. They also enjoy the dog park with their girl, Maisel. Carynne is a diehard Rider fan and also loves attending and cheering on the Rush.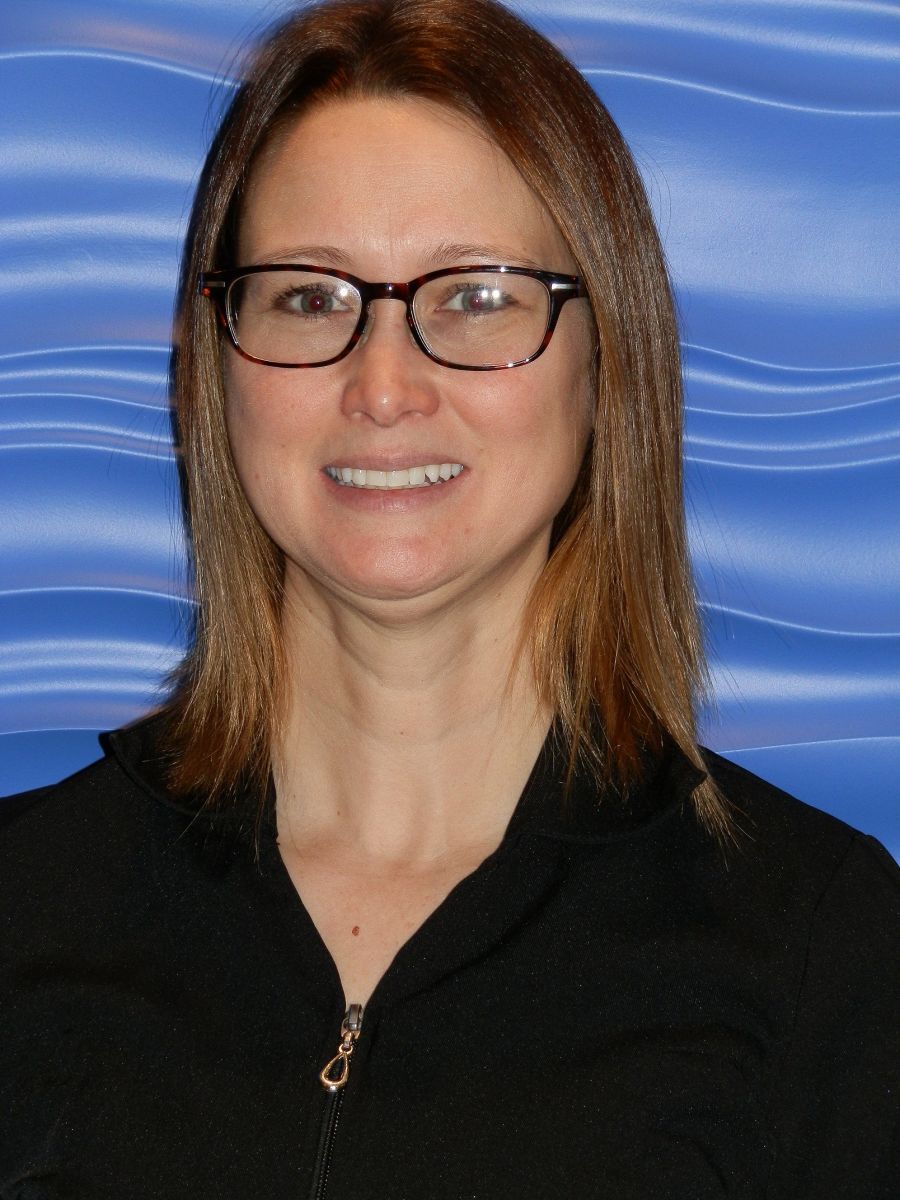 ---
Marlee - Treatment Coordinator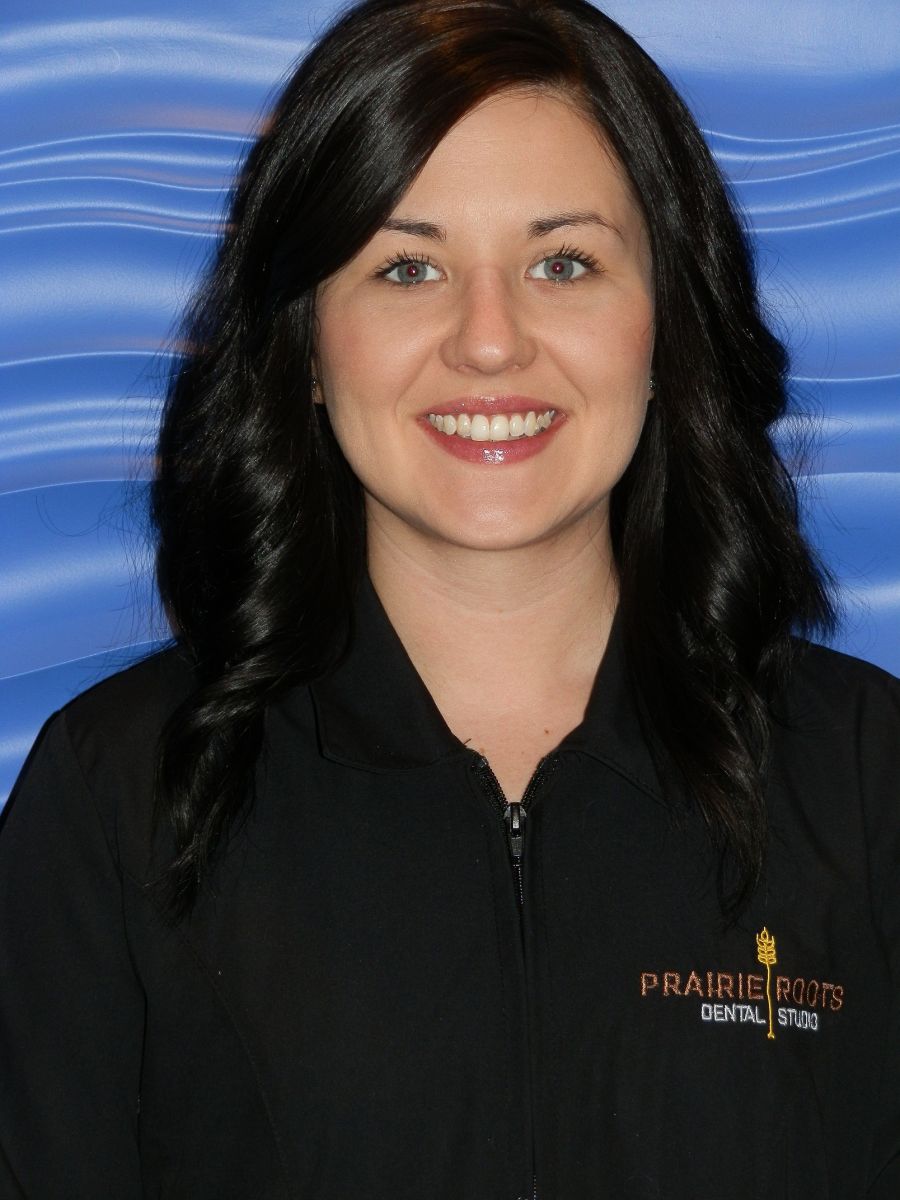 ---
Michelle
Dental Aide
I like seeing happy, satisfied patients at the end of their appointments!
Michelle started her career in 2014, sterilizing instruments at Royal University Hospital and Saskatoon City Hospital in the OR instrument room. That experience gave her a solid understanding of the fundamentals of sterilization and infection control procedures. She joined us in 2018, performing sterilization and infection control practices, along with room turnovers.
Michelle resides in the City of Warman with her husband John and their two dogs. Being with her family is Michelle's greatest passion. She has four boys, two daughters-in-law, one son-in-law, and five grandchildren. In her spare time, she enjoys gardening, interior decorating, and baking.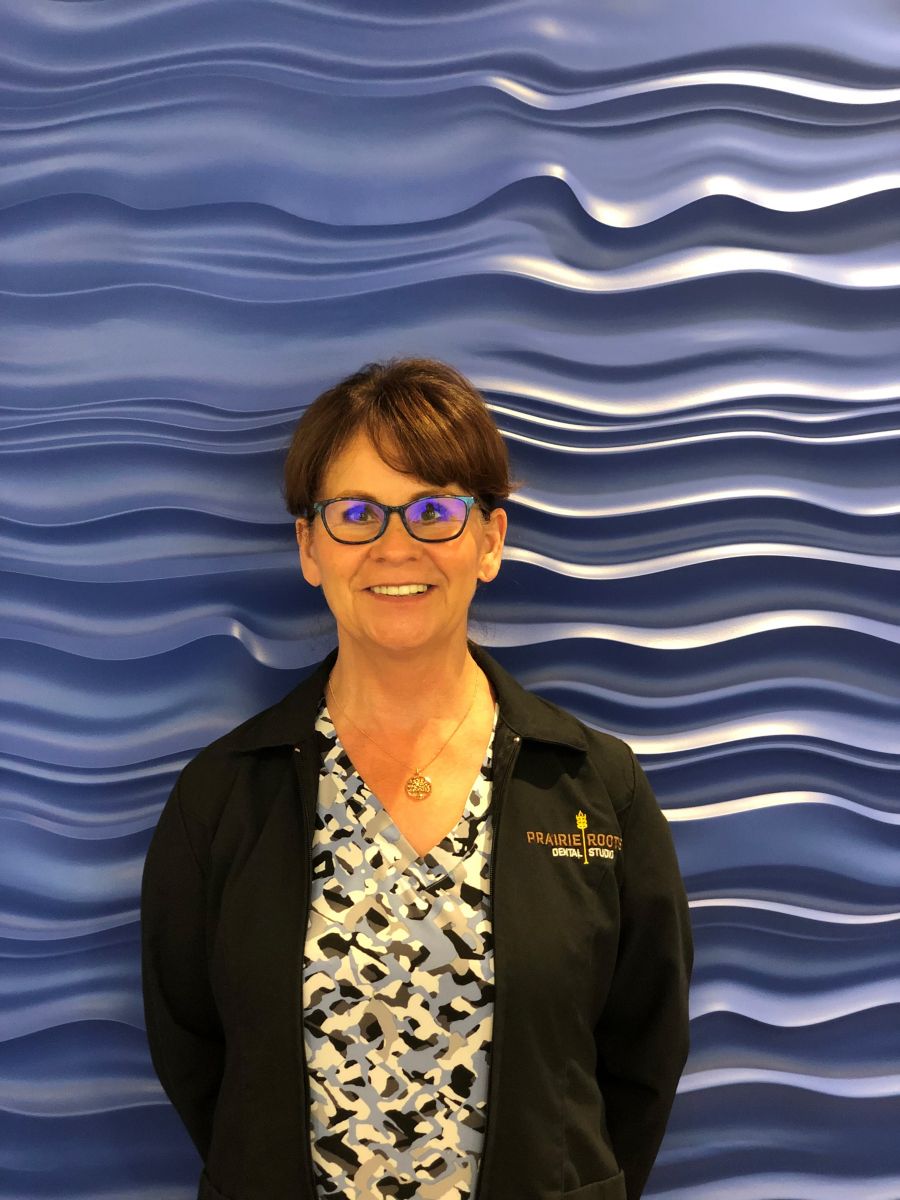 ---
Srinidhi (Sri)
Registered Dental Assistant
I have a passion for dentistry and love helping people develop and enjoy lifetimes of healthy and happy smiles!
Sri is an Internationally Trained Dentist from India. She has worked in the field since 2013 and joined Prairie Roots Dental Studio in 2016 as a Registered Dental Assistant. Spending her days in the clinic, Sri provides chairside assistance to Dr. Meier during procedures. While handing him instruments and acting as a second set of hands, she also focuses on patient comfort.
In addition to her work as an RDA, Sri is studying and working toward becoming a dentist in Canada. In her free time, she loves to paint and travel.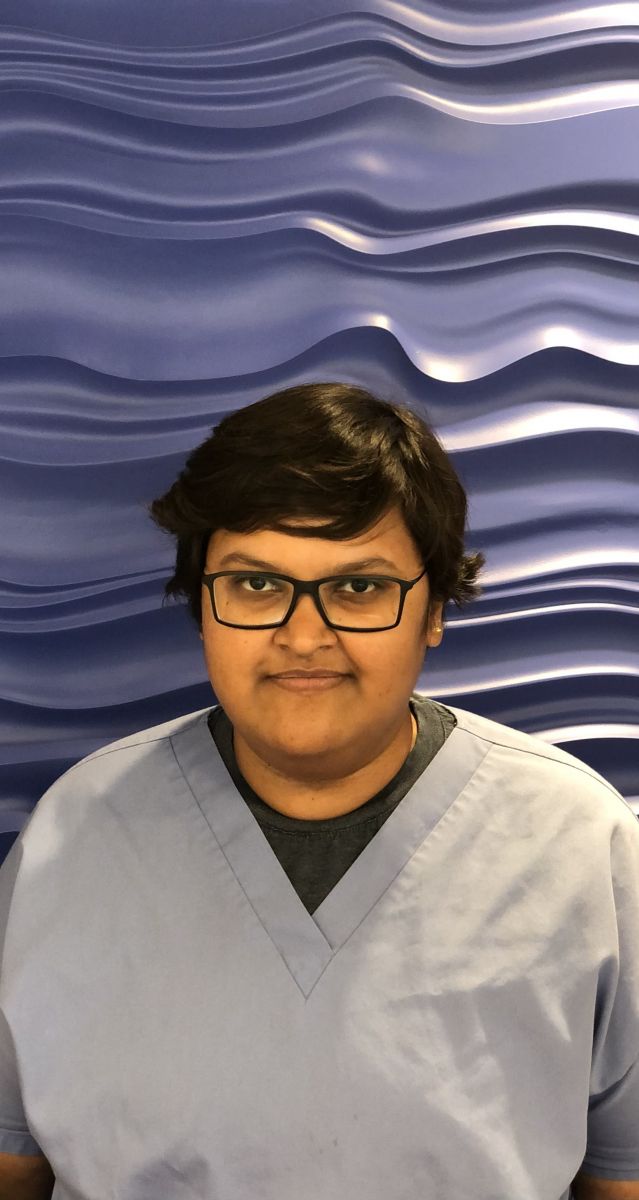 ---
Erica
Receptionist
I enjoy helping to coordinate patients in receiving the best dental care and ensuring that our patients keep on track with their dental appointments!
Erica has worked in administration since 2011, holds a Bachelor of Sociology degree, and joined us in 2021. Working in our front office, she books patients in for all their dental needs, finding times that work with their busy lives. She also coordinates insurances to ensure patients have a hassle-free experience.
Erica has lived in Ontario, Alberta, and now Saskatchewan. She's more than happy to finally put down some roots. Being a dog mom to her Golden Retriever, and spending time with her fiancé and family, are among her favorite pastimes.
Kaela
Dental Hygienist
I love seeing the difference and improvement in my patients' oral and overall health. Whether that change is before and after an appointment or at their next recare, it gives me satisfaction knowing that I am contributing to help people lead healthier and happier lives!
Kaela graduated as a Dental Assistant in 2018, joined us in 2019, then left to become a Dental Hygienist and rejoined us in 2021. As a hygienist, she helps our patients to improve and maintain oral and overall health by completing preventive dentistry and educating patients.
Born and raised in Saskatoon, Kaela appreciates that she's had the opportunity to learn three languages: English, French, and Tagalog. In her free time, she enjoys traveling and loves quality time with her family and friends.